A suitable modern chandelier can lit up your whole space with special vibe, especially when you choose a dimmable bulb. The way to choose a chandelier will reveal home owner's personality to some extent. Here I would like to recommend 10 different unique modern chandeliers for 2021, which is filtered from thousands of modern and contemporary lights from Wayfair, Amazon, Lamps Plus and more.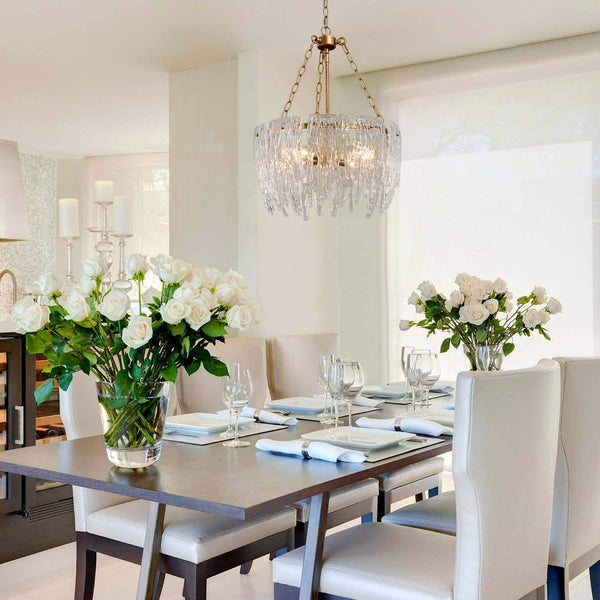 Rather than other crystal chandelier with raindrop style, this chandelier is highly suitable for your dining room with flower décor, which brings you from modern life to natural space with special shape. The crystal can maximize the glow of the chandelier and bring the summer breeze to your home immediately. If you're someone who want to keep the summer longer, why not bring it home today?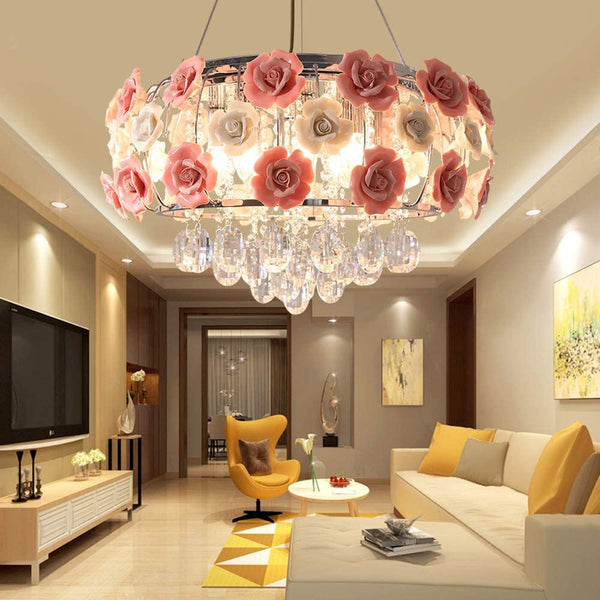 Woman love Rose, especially pink rose. It stands for romantic, elegance, love and more. Many people will choose this ceramic rose flower chandelier as the wedding MUST in the new house. However, if you want to enjoy the Valentine's Day with your lover every day, bring it home today, your honey will love you more than ever.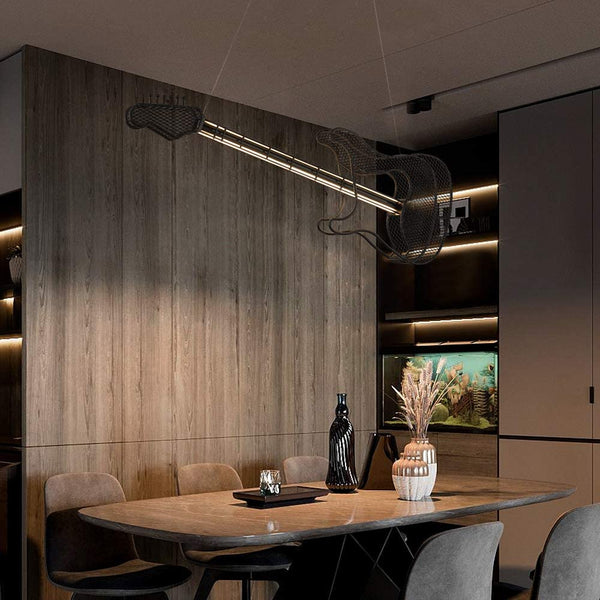 If you love rock music and are addicted to guitar like me, you won't miss this creative guitar-style chandelier. Hanging it in your ceiling, turn your room into a night club, turn on your speaker, enjoy the best moment with your idols like Phil Collins, Bob Marley, Michael Jackson, Madonna, Whitney Houston, Tina Turner and more.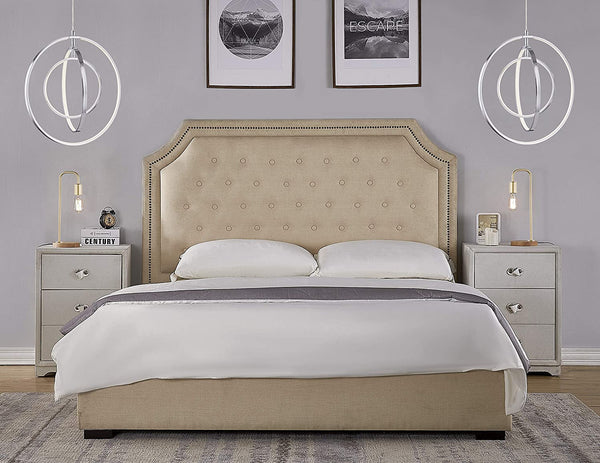 I saw a lot of ring chandeliers online, but only this one hit me the first moment. The 3-Ring LED chandelier can be customized slightly with different components. It also saves 20,000 hour life and energy as so called. The best part is the 360 degree horizontal rotated un-shaded design gives the best lights for any angles.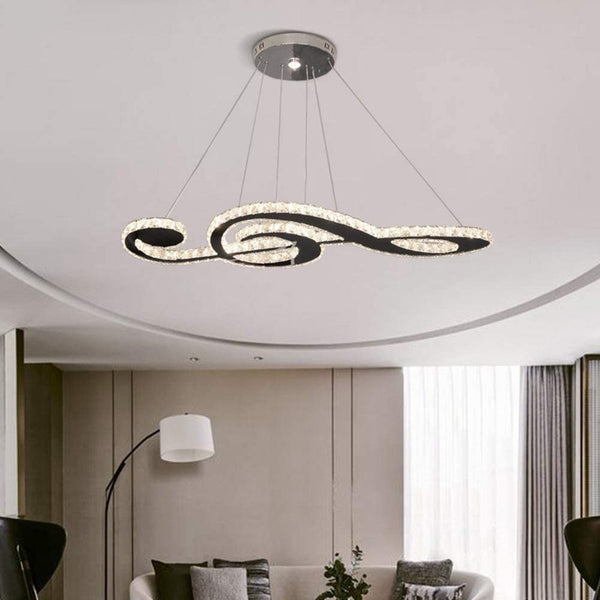 Different from the guitar shape, this musical note crystal will be more widely accepted for all music lovers. No matter what kind of music you like classical, folk, jazz, blues, metal or any others, this chandelier will be perfect for you. It not only shows your music love, but also can decorate your home with this unique outlook. Put it on your kids' room, this chandelier may trigger the musical interests and talent of your children.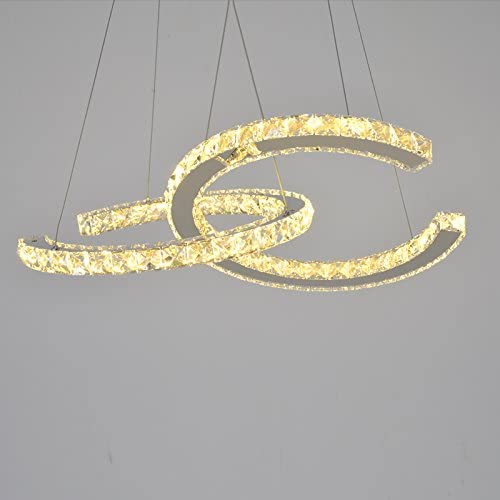 I love this double C ring chandelier, which reminds me of the brand – Chanel, which is also double C style but with different orientation. What's more, those wrapped crystals with warm light give this chandelier luxury and special personality. Hang it in your dressing room or living room, enjoy the modern and chicness this chandelier brought to you.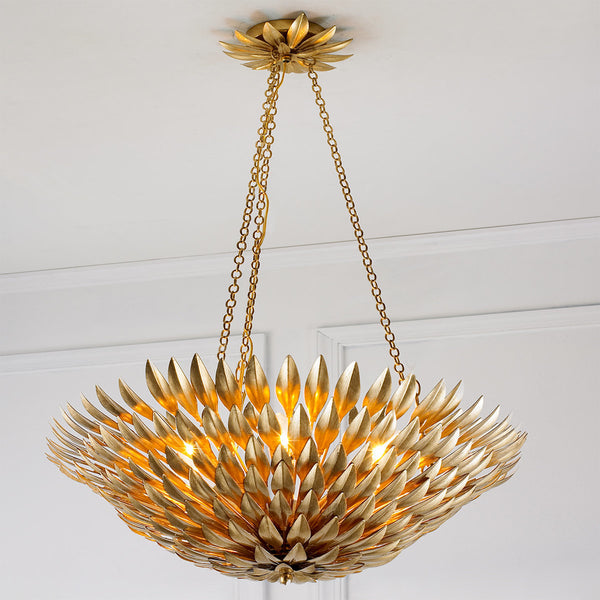 If you're an artist or want to be an artist, this olive leaf antique gold chandelier will be perfect for you. The heavy metal style brings you to ancient palace, you're the king/queen in your home after mounted it in your space. Olive leaf also can bring your space into a mini Royal Palace of Thailand instantly.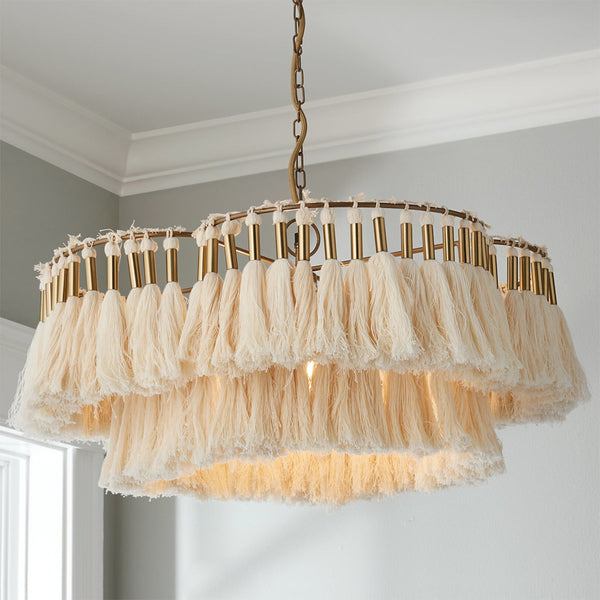 If you like Boho style, you will love this Tassel Tier chandelier for your space. Those Tassel Tier can bring you into the Mexico street with travelers from the world. Adorned with the brass, this light gives elegant contrast in design. Different from other boho chandelier, it can give layered beauty with those soft texture.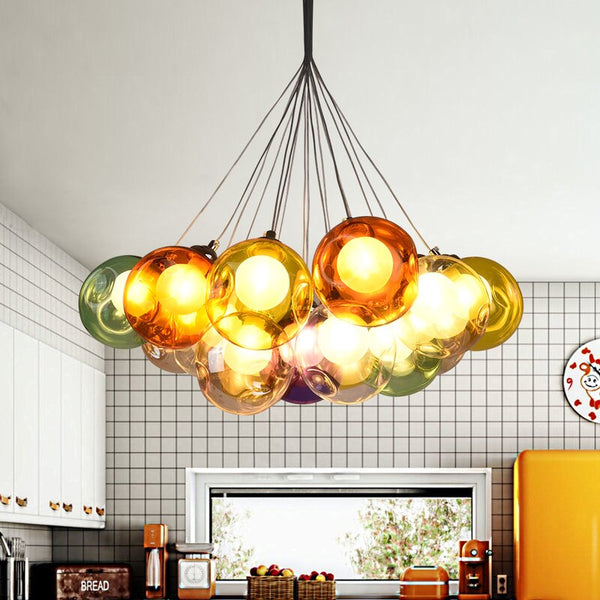 Someone wants to décor the house into a princess room, someone wants a cool simple room, while someone wants to décor the room like a children room. If you want to keep the good times in childhood, bring this color bulbs chandelier to you space. Or maybe your kids' birthday is coming, change the ceiling light today to give him/her a big surprise! Those colorful bulbs like balloon floating in your room, full of playful and joyful.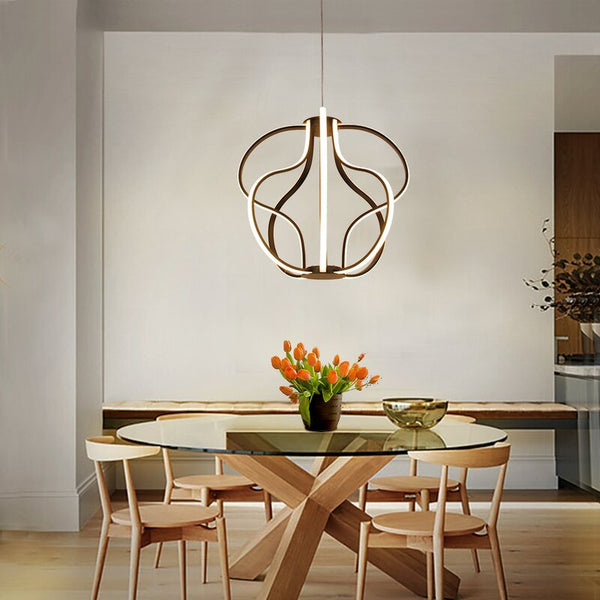 This chandelier is combined by 3 vase-shaped LED lights with energy-saving and unique-design features. It would be very harmony and interesting if you have similar vase below the lights, corresponding with the hanging ceiling light. It gives the maximum brightness for your room. Those geometric shapes can décor your room with unmatched vibe.